DENSO ADC QB30 2D
 QB30 2D
Compact housing suitable for embedded architecture
Strictly pursues "installation space saving" and "high Internal environment performance" required for built-on scanners.
QB30-SR (RS-232C model)
QB30-SU (USB model)
Description
Scanning performance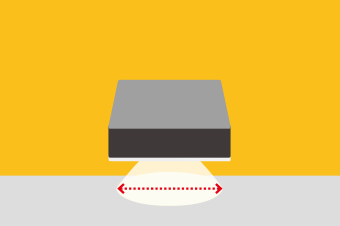 [QB30] Wide-field model with small footprint
With its compact body and wide-angle lens, QB30 can be installed in a small space without needing to be a certain distance from the scanned object. It can reduce installation space when mounted on a kiosk terminal, allowing users to install it anywhere they wish.(1)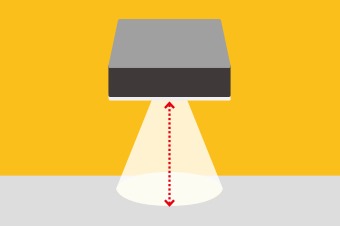 [QB31] Standard-range model allows scanning from a distant position
With its deeper scanning field, QB31 can scan objects distant from it.
It is perfect for plant production lines, thereby contributing to improved site productivity.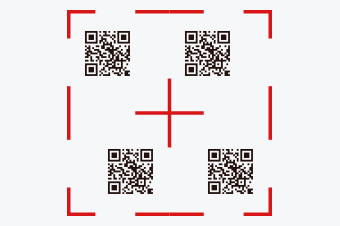 Batch scanning of multiple codes
It can shorten the scanning time through batch scanning up to 8 codes within the scanning range.(2)
Internal environment performance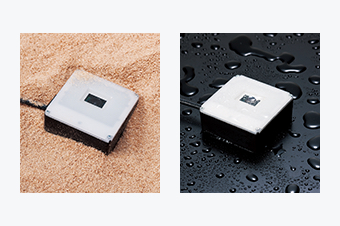 Safety function which blocks the intrusion of dirt and water drop
Materialized IP54, the protection rating of IEC. Shut out ingress of dust at the production line or rainwater at a semi-outdoor. It can be installed safely.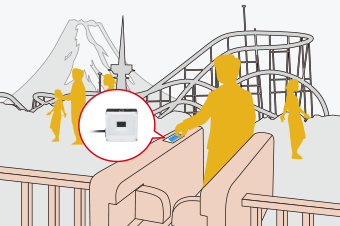 Operating temperature -20 to 50℃
It supports operating temperature of -20 to 50℃ and can be installed safely at a semi-outdoor entrance gate.
Other functions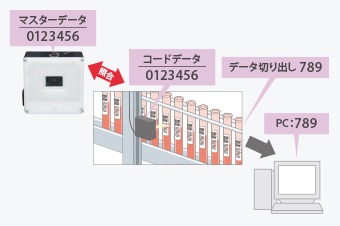 Data edit and Data collation
Corresponds to simplified programming language "ADF script". You can editt the data freely and the load on the host device can be reduced.
By the registration of the master data, collation with the scanned data is available.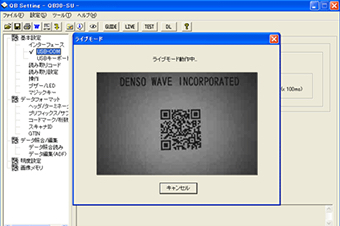 Easy installation possible with live mode
Live mode enables users to install the QB30 while checking its scanning range, reducing the number of man-hours for installation.
1.It is recommended to use a low-reflection coating plate in case you wish to install a plate on the  scanning side.
2.It supports up to two types of codes
Specifications
Scanner unit Readable code

2D code QR code, micro QR code, SQRC, iQR, PDF417, micro PDF417, Maxi code, DataMatrix (ECC200), Aztec, GS1 DataBar Composite (EAN.UCC Composite)
Barcode EAN-13/-8 (JAN-13/-8), UPC-A/-E, UPC/EAN (Add an add-on), Interleaved 2 of 5, CODABAR (NW-7), CODE39, CODE93, CODE128, GS1-128, GS 1 DataBar (RSS)

Minimum resolution

2D code 0.20 mm
Barcode 0.15 mm

Moving speed 800 mm/s(1) –
Scanning range 62 mm × 39 mm (Distance from the scan unit: In case it is 40 mm)
Lighting White LED
Confirm scan LED One (Blue, green, red), Buzzer 3-step volume control, 3-step tone control
Interface Interface

QB30-SR – RS-232C (Mini D-sub 15-pin female), Cable length 0.5 m
QB30-SU – USB, Cable length 2 m

External input/output Input Trigger reset –
Output Scanning OK/NG, contrast OK/NGSync signal of external lighting
Power unit Rated voltage 5V
Power Supplied from the higher-ranking equipment
Supplemental functions Operating button 1 button (Magic key)
Batch reading of multiple codes Maximum 8
Image storage Maximum 10
Environmental performance Operating temperature -4 to 122°F (-20~50°C)
Protection rating IP54

Mass
QB30-SR – Approximately 120 g
QB30-SU – Approximately 150 g

In case of reading a QR code of a cell size 0.33mm/Ver5 when using an outside trigger
Warranty & Return
Warranty & RMA Information:
Warranty period varies by Manufacturer and Product Range
Contact us for Warranty specifics for your product
Contact our RMA department to requesting an RMA (310) 837-5888
The serial number of your defective product must be provided before we can process the RMA. Serial number can be found on the product label.
Upon submittal of an RMA request, an email will be sent to the email address provided with instructions on returning the defective product/s.
Shipping: The customer will only pay for incoming shipment Manufacturer will pay for return shipment (Standard ground service). Charges may apply for expedited shipping.
Repair turn around time varies by Manufacturer and Product Range.
Non-DOA Returns Policy – All products
NO open box returns for non-DOA products. Product box must be clean and undamaged, with no marks of any kind. This includes writing, stamps, or shipping labels, i.e., written RMA numbers. All products must be double boxed.
Original manufacturer's packaging, both inside and outside must be used. Returns must be complete with all manuals, cables, warranty cards, static bags, etc., just as the customer received them.
Customers have 30 days from date of invoice to request a non-DOA return. The RMA number issued is valid for 30 days from issue date.
There will be a restocking fee on returns resulting from customer error.
Non-DOA configured product may not be returned.
Products that show signs of use are not returnable to Peripheral Resources as non-DOA.
For customers on credit terms, credit will be applied to your account when the product is received by Peripheral Resources.
Customer is responsible for freight costs when returning product.
DOA Returns Policy
Refer to manufacturer's warranties and returns policies.
If the product is tested and the problem is not duplicated, there may be a No Problem Found fee charged to the customer.
For customers on credit terms, credit will be applied to your account when the product is received by Peripheral Resources. Replacement product will be sent once DOA item has been received.
For customers on C.O.D. or credit card status, replacement product will be sent upon receipt of product by Peripheral Resources. If desired, we will send replacement product at your normal C.O.D. or credit card status and you can request a refund or credit to your card when Peripheral Resources receives the returned product.
Downloads
| | | |
| --- | --- | --- |
| | User Manual | |
| | Product Brochure | |